I won't be doing a whole lot of talking since I'm watching TSN's coverage of the 2011 NHL entry draft as we speak. More on that in the next few days.
As for hockey cards, Dan Cloutier was my favorite childhood goalie growing up. I was a fan of him through good and bad (mostly bad), and so Cloutier cards were always well taken care of in my collection. First let's see 2 out of the 4 cards I have of Dan in jerseys other than Canucks.
Instead of pulling out all my Cloutier cards let's take a look at my favorite Cloutier cards in Canucks gear.
My only memorabilia card of Cloutier is a signed jumbo card which I received IP, there's a lot more that goes along with this story but we'll leave that for another day. Take another look:
I almost forgot about the rookie card, I thought I didn't have one but upon further review I forgot about this gem.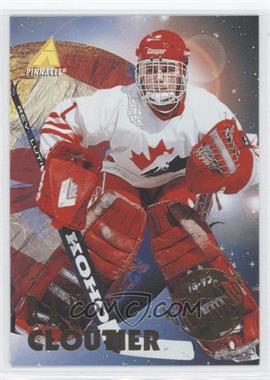 This card as you can see is courtesy of checkoutmycards.com because I'm too lazy to scan mine again, so there you have it.
Doesn't matter how good or bad your childhood hero is, you still gotta love 'em. Thanks Dan!
GO NUCKS GO!